Thursday, November 24, 2005 (read 1096 times)
Photo Contest! Your Pictures of Spain
by Christophe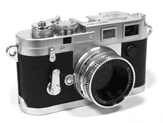 After last year's smashing success, we are proud to present another much-anticipated don Quijote photo contest. This contest is open to all current or former students of don Quijote. Contestants can enter up to 6 pictures related with Spain or Spanish culture (the deadline is on the 31st of December). The word is out now, so brace yourself for some stiff competition.
Just like last year we have some pretty amazing prizes in store for the winners. First prize is a state-of-the-art Canon Powershot camera. Runners-up can't complain either, they'll win an Mini Ipod or an Epson Perfection scanner. Prizes will conveniently be delivered to the winners' houses.
Having to choose three winners out of so many outstanding photos is a vexing task so we gladly deflected that responsibility on to our visitors. Anyone can vote and voters have a chance of winning a Spanish phrasebook (we will be awarding 25 voters with one of these handy phrasebooks).
Quite simply, the entry that gets the most votes wins the competition. With that in mind, feel free to promote your competing photos as much as you can. Link to our website from your own site, blog or your messenger nickname. Anything goes...
Take a look at our photo contest page to see the prizes, read the rules or learn how to vote or submit your photos. Good luck!
---
Keywords: news,cultura