Monday, August 1, 2005 (read 1890 times)
Tips for the Spanish verbs ser and estar
by Paqui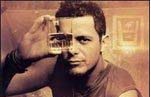 No es lo mismo ser que estar…
One of the most difficult lessons when learning or teaching Spanish, is the difference between the two Spanish verbs: Ser and Estar, since both verbs translate as the unique English verb to be, the French être, or the Italian essere.
Why do we have two different verbs in Spanish when in other indoeuropean languages there is only one? Perhaps the explanation is in the theory that states that languages evolve, specialising in semantic fields for which there is a certain need in that society (for example, in Eskimo language there are many different words for "snow").
Of course there are rules which help you to know when to use one verb or the other, and also a list of exceptions to the rules… but the trouble with ser and estar is the origin of many funny (and sometimes embarrassing) situations for students of Spanish.
Here are some examples to remember if you do not want to be the victim of the jokes of your Spanish friends:
Soy bueno - I am good
Estoy bueno - I am really good looking!
Soy malo - I am bad
Estoy malo - I am ill
Soy rico - I am rich
Estoy rico - I taste good
---
Keywords: spanish,grammar,beginners