Thursday, March 2, 2006 (read 844 times)
The Best Picture of Spain
by Paqui
On November 24th we told you about the photo contest organised by don Quijote schools to choose the best pictures of Spain. Our students have sent us pictures of the cities they have visited and the first prize went to Milan from the Netherlands.
Milan has followed a course in Salamanca and is currently studying in the school of Granada, here is a short message from him to encourage you all to discover Spain and to thank his father for giving him the chance of studying in Spain.
The time I'm spending here in Spain, first in beautiful Salamanca and now in the city of La Alhambra is very nice, the way you are introduced to the Spanish language at Don Quijote is easy. And of course you will meet people from all over the world! The nightlife in both cities is very nice to so what else can you wish for. I would like to thank my father for giving me this change!
If you're a student now enjoy your stay but if you're planning to become one don't hesitate!! Gracias y saludos.
Milan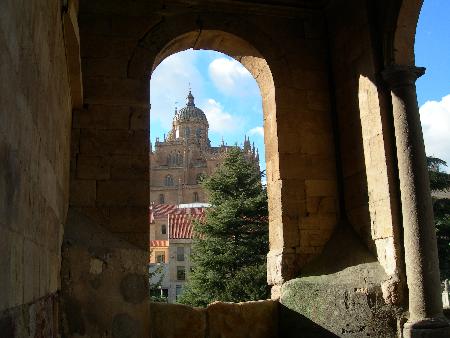 1st prize: don Quijote Photo contest - Picture of Salamanca
You'll find see more winning pictures and information about the contest in the photo contest website. If you are among the 12.000 students who learn Spanish with us every year you will be able to participate in the next photo contest, keep an eye on our blog, we will keep you informed!
---
Keywords: students,spain