Friday, June 15, 2007 (read 945 times)
Learn Spanish in Salamanca this summer
by Erin
Save 189 euros on an Intensive course with lodging and full board in our new student residence!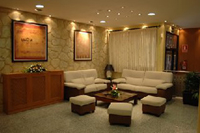 We have a new student residence in Salamanca! And it's available for July and August for a special price.
That's the salon of the residence, above, where you'll live with international and Spanish students while you enjoy three prepared meals a day, a single en-suite room, an onsite free Internet cafe for residences, a TV room, movies, etc.
Combine a 2-week Intensive Spanish course with full board lodging in a single room in this comfortable residence and you'll save 189 euros! You'll pay just 784 euros total, enrollment fee included, for your course, lodging and full board.
Is this the summer you study Spanish in Salamanca?
More photos of the residence: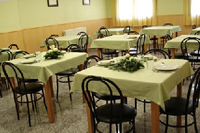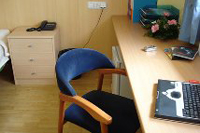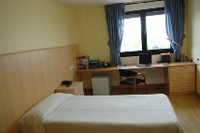 ---
Keywords: spanish,spain,salamanca,offers,courses,accommodation