Friday, September 5, 2008 (read 1093 times)
Live Spanish in Salamanca "Ciudad del Español"
by Stacey
Every year, Salamanca is the preferred Spanish city where over 30,000 students choose to learn Spanish. This makes Salamanca an important tourist destination as people begin to discover the appeal of this charming city.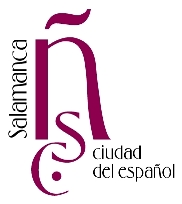 The new slogan "Live Spanish in Salamanca" is being actively used to promote Salamanca throughout the world and to attract foreign students who wish to learn or improve their Spanish skills. The administrative office is also promoting it with the Spanish version,"Salamanca, Ciudad del Español".
Their main focus is to propel the city into becoming the principal reference, the 'must go-to' city for foreigners who want to learn Spanish, out of the potential destinations within the worldwide language tourism industry. They also hope to outshine the competition by providing students with assistance in social and cultural integration with their Student Information and Support center.
Located on the third floor of La Casa de Postas in the Plaza Mayor, just two floors above the Municipal Tourism Office, they have proudly embraced the motto "Salamanca, Ciudad del Español."
Discover the reason why no one can resist learning Spanish in such a beautiful city!
Watch Salamanca Única, a 13-minute video of Salamanca's impressive sights and one-of-a kind monuments.
Why not combine language learning with fun and culture in a 1 or 2 week Spanish course in the cradle of the Spanish language? Study Spanish in Salamanca with don Quijote!
---
Keywords: live spanish in spain,ciudad del espanol,video,study spanish,study abroad,study,spanish,spain,spaanse