Monday, June 5, 2006 (read 1431 times)
Spain and the World Cup
by Bas
Spain and World Cups have never been a suitable combination. The best result was in 1950 (4th place). The main problem probably is that Spain never had a 'tight' team. The main causes? The different populations, Spaniards versus Basks and Catalonians? Maybe the players from all-time rivals Real Madrid and Barcelona are not willing to work with each other on other Spanish teams?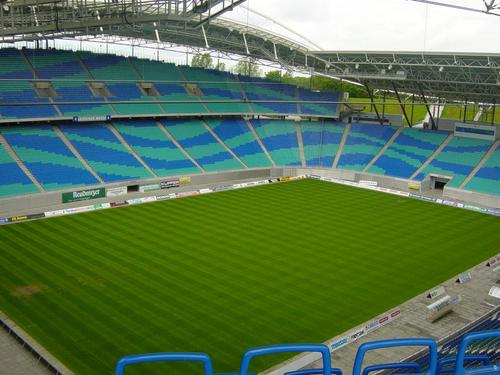 One thing's for sure, it has nothing to do with quality. Quality has always been present in Spanish football: Emilio Butragueño, Josep Guardiola, Raúl, all world class players, who where never able to shine at a World Cup. Aside from that there is Spain's Quarter Final trauma; out of the last five World Cups they were eliminated three times in the quarter finals (1986, 1994, 2002), one time in the last 16 (1990), and in 1998 Spain didn't get through the first round.
How will it go in 2006? Again, Spain has one of the strongest squads with players from Europe's top clubs, but things are different this time. Spain's manager Luis Aragoneses took a new path to possible glory by giving new young players a chance. Fernando Torres (Atlético Madrid), Sergio Ramos (Real Madrid), José Antonio Reyes (Arsenal), Asier del Horno (Chelsea) are only a few of the youngsters who will have to perform this summer. Second, it's not Real Madrid or Barcelona who are the chief suppliers for the national team, but it's English side Liverpool will supply most the players for the Spanish national team.
The current European cup holder has six Spanish players in its squad. Maybe they will help make the changes Spain needs. Apart from that, Spain has also experienced some downsides; midfielder Juan Carlos Valerón (Deportivo La Coruña) will certainly miss the World Cup due to an injury, and the presence of Xávi (Barcelona) is highly uncertain, also due to an injury.
Hopefully, Spain shouldn't have any problems qualifying for the second round, with their strong squad it shouldn't be a problem. Presumably the only team that may cause a problem will be the Ukraine. Tunesia and Saudi-Arabia should not be such a problem. If Spain could place themselves in the second round, France could be their next opponent.
Spain is not a favourite to the bookmakers, as they are in 7th place on the list, with Brazil as the leader followed by England. Despite that, Spain could be a dangerous outsider. With the qualities the team have, they could go very far and become one of the favourites. We'll just have to wait and see!
---
Keywords: spain,news,madrid,culture,barcelona