Tuesday, October 14, 2008 (read 1069 times)
Grand opening of our new Barcelona school!
by Stacey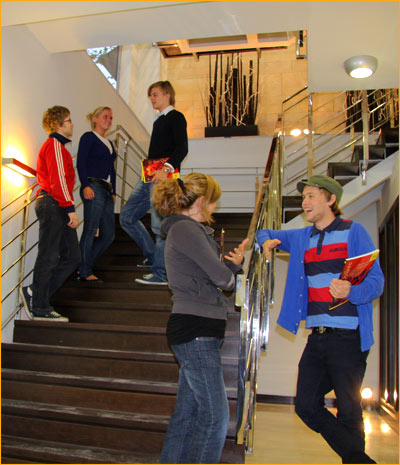 We've moved!
Our school in the exciting and stylish city of Barcelona has opened its doors… to a brand new spacious, state-of-the-art building! Our building is located on calle Mallorca 27, in the heart of the L'Eixample District. It's 10 minutes from the Plaza de España, 10 minutes from the Plaza de Catalunya and within walking distance of the bustling Gran Via. An unbeatable location!.
You will find your Spanish learning experience in Barcelona to be integral and even more enjoyable in a city filled with architectural monuments, cafés, theaters, musical venues, art galleries and nightclubs, offering endless cultural and social opportunities…all by just walking out our front door!
The school has more than 55 bright and airy classrooms, a conference room that easily accommodates 150 people, centralized heating and air conditioning for your comfort, and free WiFi internet throughout the building for students wishing to stay connected with loved ones at home. Our Barcelona school is wider, better equipped, and has more 'green areas'. There's enough recreational space within our large private garden behind the school and the indoor patio, which are soon to become popular spots for students to relax between classes.
Barcelona is the Capital of Modernism, and we are proud that our big, bright and comfortable new building exemplifies that description.
Enjoy an unforgettable Spanish course in Barcelona at a 10% discounted price: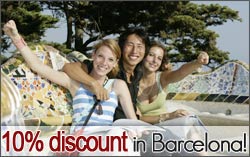 Just book our most popular course, Intensive Spanish, with don Quijote accommodation and an arrival date between now and December 31st of 2008. Yep… that's it! 
This special offer is subject to availability, so act quickly to reserve your place and your first choice of accommodation!


Get more details and check out our other offers! 
Start planning to live life and learn Spanish in this artistic, vibrant modern city! 


Request a free brochure or contact our course counselors!
---
Keywords: opening,barcelona new school,grand,spanish,spain,spaanse,spaans,schools,save,offers,news