Monday, February 11, 2008 (read 649 times)
Love is in the air!
by Celine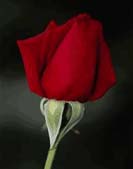 Valentines Day (el día de San Valentín in Spanish) is the perfect opportunity to let your loved ones know exactly how much you care! Send an electronic postcard to your friends, family and all the other special people in your life.
don Quijote has a number of great love postcards for you to chose from, so come and check them out! It's easy and it's free. While you are there, have a look at the rest of our cards as well. We have many beautiful cards with pictures of locations around Spain and Latin America plus cultural flamenco cards.
Send one of our many postcards and let your loved ones know you care!
---
Keywords: love,air