Monday, April 6, 2009 (read 1157 times)
Semana Santa in Spain
by Stacey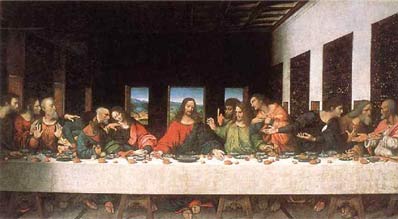 Semana Santa or Holy Week in Spanish, is an Easter tradition of street processionals which are repeated year after year in Spain and some parts of Latin America during the month of April.
It is a time when both the devout and the curious come together to participate in the religious processions passing through the streets and Plaza Mayores (Town Squares) providing an ambience and mystique of an open air temple. Large crowds gather to witness the processions, and it is hard not to be deeply moved, even if one is not religious.
The theatrical processions, which begin on Domingo de Ramos (Palm Sunday), consist of huge floats adorned with flowers and lit candles that carry lavish life-size statues of Jesus and Mary in tragic re-enactment of the events of Holy Week. The most dramatic and solemn day is jueves Santo (Holy Thursday) and viernes Santo (Good Friday), and the celebration ends on a joyous note on Domingo de Pascua o Resurreción (Easter Sunday or Resurrection).

Learn about Semana Santa in English and Spanish


Want more? Read other posts on Semana Santa!

Request a free brochure now!
---
Keywords: spanish easter,semana santa,study spanish,spanish culture,spain,spaans,seville,latin america,holiday