Tuesday, March 31, 2009 (read 3946 times)
Learn the art of flamenco dance now!
by Stacey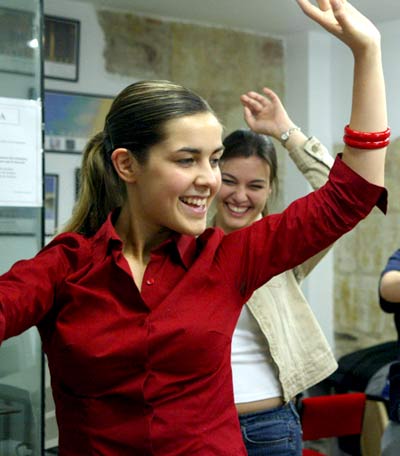 Flamenco is a genuine Spanish art; to be more precise - a genuine Southern Spanish art.
Originating from Andalusia, flamenco is a passionate and seductive Spanish art form involving the guitar, song and dance. The interesting thing about flamenco is that its roots are a mystery. The general belief is that this art form was created before the Reconquest as the mix of Gypsy, Islamic, Sephardic and Andalusian cultures cohabited together in the south of Spain.
Our Spanish schools in Granada and Madrid provide you with a special course with classes starting every Monday, year round:
20 hours a week of Intensive Spanish
+ 8 hours a week of Flamenco Dance
So don't think twice! Learn to dance and live the Spanish passion, because in the flamenco world, words are not necessary to express yourself.

Contact us for more information or to book your stay!


Request a free brochure!
---
Keywords: flamenco,dance flamenco,intensive spanish,granada,summer,study spanish,study,spain,study abroad,spanish