Monday, May 25, 2009 (read 1162 times)
It is over! Health Warning for H1N1 Flu in Mexico is cancelled!
by Stacey
LAST MINUTE NEWS:
As of May 25th 2009, all travel warnings to Mexico due to the outbreak of novel H1N1 flu in Mexico have been lifted!This is great news considering that after taking all necessary health and safety precautions, our schools in Mexico did not suffer any incidents!
Why not take this opportunity to have an exotic cultural spanish-learning experience (and a wide range of courses to choose from) in warm and colorful Mexico?
Here's a quick snap shot of each of our Mexican destinations to help you start your planning: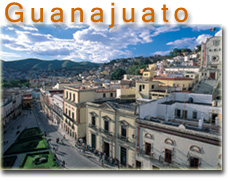 A university city, small and peaceful, far from the coastal centers of mass tourism, Guanajuato seems made to welcome students of Spanish. You will find yourself enchanted by the lovely architecture and by the culture that breathes in every nook and cranny of this alluring colonial beauty.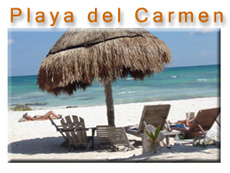 Simply known as "Playa", this small Caribbean fishing village on the Mayan Riviera is Cancun's laid-back neighbor (approximately 35 minutes from Cancun's international airport). Playa del Carmen is a wonderful place to enjoy the cultural and historic richness of Mexico and the Mayan people. It attracts visitors from all over the world because of its relaxed, tropical atmosphere and its unmatched beaches.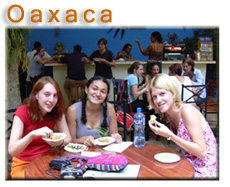 With peaks of almost 10,000 feet high, caverns among the deepest in the world, unspoiled beaches, jungles and valleys, Oaxaca is an ideal place to experience the beauty of Mexico and its people. Oaxaca is protected by UNESCO as a World Heritage Site for its Spanish colonial buildings and nearby archaeological centre, Monte Albán.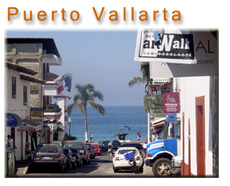 The magical combination of mountains and beaches makes visitors fall in love with Puerto Vallarta at first sight. Aside from its beauty and amazing flora and fauna, this city also charms tourists with its colonial architecture and traditions, famous even in Mexico. Puerto Vallarta is the perfect blend of tropical waters and rich Mexican culture: a place to learn, relax, have fun and marvel at natural wonders.

Request your free brochure!
---
Keywords: travel,study abroad,spanish,schools,puerto vallarta,playa del carmen,oaxaca,news,mexico,learn,latin america