Monday, March 22, 2010 (read 1149 times)
I Survived Las Fallas!
by Stephen Maher
What an incredible experience Valencia was! This was the first trip for me to the coast city of the autonomous region of Valencia with a population of nearly 1,000,000 - with all of the visitors in town we might have hit that number.
Las Fallas is not for the faint of heart, marching bands and daily firework competitions can wear on the ears. Though, once night fell on the town the streets were filled with "ooh's and aah's" over the colorful displays.
Friday night, the last night, all of the incredibly detailed and fantastic ninots are burned to the ground as operatic anthems are sent out through enormous speakers. Watching the flames rise 3-5 stories set to music was - awesome.
Recommendations for next year: comfortable shoes as many streets are pedestrian only, ear plugs, and extra batteries for your camera.
Cheers! (good close up of mortar tubes)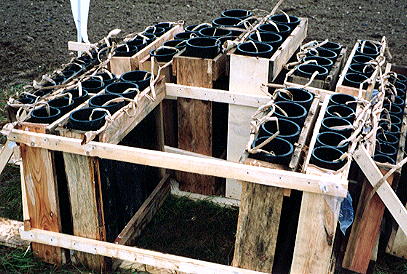 ---
Keywords: valencia,fiesta,celebration