Monday, April 16, 2012 (read 1441 times)
A Tribute Album For Spanish Poet
by Dilek
Mexican singer Chavela Vargas pays homage to Spanish poet Federico Garcia Lorca in her latest album " The Full Moon" (La Luna Grande).

Costa Rica born singer has lived for seven decades in Mexico and recorded 80 albums. This last one has a special meaning for the 93 year-old singer that she is glad to find a chance to pay tribute to Spanish poet. Vargas deeply admires Lorca and has pity for he left so soon, at the age of 38, is convinced that "he is one of the chosen one that God takes" she said.

"I told him one night and we were like friends. Friends are to be in the distance, far or near, it takes more than love. I said tell me about your life, is beautiful, full of glory, to all the poets of the world" she said.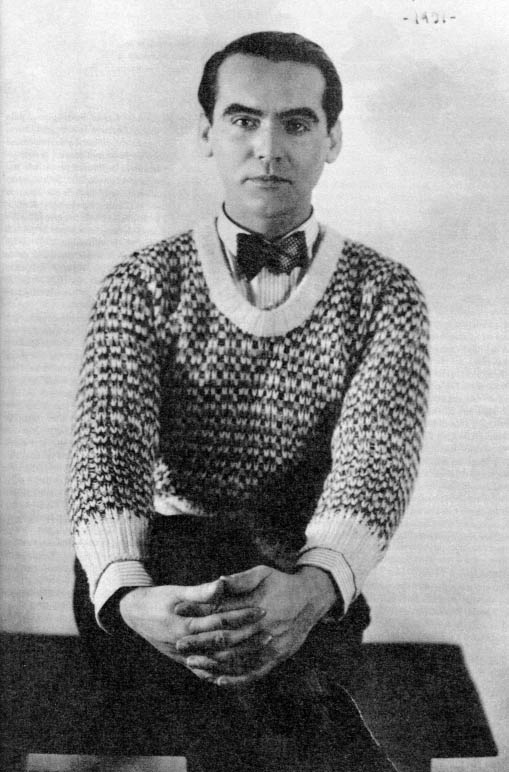 Federico Garcia Lorca is one of the greatest Spanish poet who unfortunately died at an early age in 1936. His works not only famous for reflections of his era but also carrying surrealist elements as a result of the friendship with Luis Buñuel and Salvador Dali. Even it is said that his involvement with Dali is a little bit more intense. While he was the director of the University Theatre Company, he wrote his best-known plays "Rural Trilogy" which are Bodas de sangre, Yerma y Doña Rosita la soltera. The author was shot by the troops of Francisco Franco in the wake of the Spanish Civil War in 1936. Theories about his murder are various. The most accepted claim is  that the content of his works and his known homosexuality, irritated the right of the country and marked the outbreak of the conflict.
His works had been banned till 1953 which makes him more important in the eyes of the public  that admire him for his remarkable role in nation's history.

Chavela Vargas also mentions her bound with Spain calling it " the female of Europe" and the album stands as a meeting point of two worlds: Vargas's singing with Garcia Lorca's poetry, a bridge between Spain and Mexico. The album is available in Spain and Latin American countries.
 
I think it will be a perfect ending with a short poem of Lorca and wonderful song of Vargas.
Pero que todos sepan que no he muerto
Pero que todos sepan que no he muerto;
Que hay un establo de oro en mis labios;
Que soy el pequeño amigo del viento oeste;
Que soy la sombra inmensa de mis lágrimas.
---
Keywords: federico garcía lorca,chavela vargas,mexico,spain,literature,music